Marc Stein's weekly power rankings came out today, and Detroit ranks 18th. If the playoffs started today, the Pistons would be a five seed, but they're the eighth Eastern Conference team in the power rankings.
It's tough to argue with Detroit's position. The Pistons' record benefited from a 4-0 start with Chauncey Billups, but they've played very poorly lately.
The Bulls, losers of five in a row, were the only other team significantly lower in the rankings than their record would suggest.
Here's a chart to showcase how out of line Detroit's winning percentage is with its power rankings. Teams are in order of their position in the power rankings, from left to right.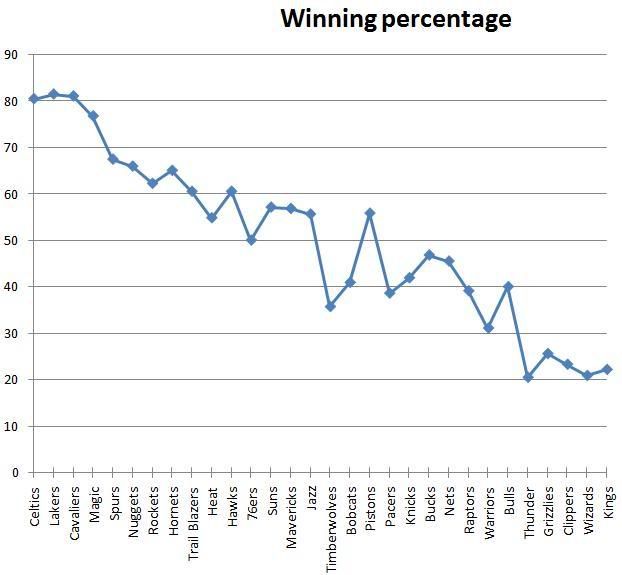 Curry's problem: The Detroit News's Chris McCosky says Piston coach Michael Curry's biggest weakness is overcoaching.
From what I could gather, he was trying to have his team guard pick-and-rolls one way on the strong side of the floor and a different way on the weak side. No wonder the players looked dazed and confused out there. I mean, when you can make intelligent, high basketball-IQ players like Tayshaun Prince and Rasheed Wallace look like they don't know where they're supposed to be on the court, you are doing something wrong.