Three takeaways from Detroit Pistons loss to Utah Jazz
The Detroit Pistons fell to the Utah Jazz by a score of 96-86 at the LCA after making it close at the end, after falling behind early.
It looked for a while we would have Miracle Comeback Part 2, as the Detroit Pistons reeled in the Utah Jazz. However, the shots did not fall like they did against Phoenix and Detroit came up just short. Here are three takeaways from the game:
1. Detroit Pistons takeaways: Jerami Grant, still doing stuff
Jerami Grant flamed out a bit later in the game, but it was nearly another 30 point performance from Grant, as he put up 28 points and shot 9-of-19 from the field. He also had four rebounds and somehow had four assists in the game even though no one else could make a shot.
At some point, he will probably have to pass more, despite the 4 assists Sunday. Very few of his drives end up with good passes. He does have a good grasp of pulling up when his drives go to dead-ends, but it usually results in reset-passes, rather than good passes to open shooters.
But given the state of the Pistons' offense, we really shouldn't be complaining about Grant, given that he is easily their best offensive player at the moment.
He once again did it in many ways. Drives to the hoop, mid-range, from beyond the long line and getting to the free throw line. Grant even had a few times he really dribbled quite a bit before making his move. It is hard to say if he will keep this up all season, but it is fun to have a guy breaking out like this.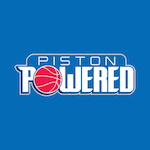 Want your voice heard? Join the PistonPowered team!
Write for us!
2. Detroit Pistons takeaways: Blake Griffin has to play harder
Sorry Blake but we saw the Suns game. Against the Suns, Blake Griffin didn't exactly fill up the score sheet, and it isn't like he was a flurry of aggression and effort, but he showed that he was physically capable of doing more stuff than he has been.
Then, he showed up Sunday and looked as bad on both ends as he has all season. Now that we have that Suns game to compare, he really has no excuse. We can live with Griffin being slower, less athletic and less mobile. We can't live with such a pathetic effort.
He can't have possessions where he isn't even standing on the three-point line because he doesn't want to run as far back on defense. And he can't just give up on defensive possessions.
If the levels of simply not caring remain the same, the Pistons will have to make some hard decisions. Any hopes that Griffin might recover some degree of trade-value are pretty much gone for now, so the Pistons are stuck with him for this year and the next, so you don't want an unhappy star ruining your locker-room. But you also don't want to have a guy who is blatantly ruining your team like this.
Blake Griffin did well for Detroit in his one healthy season. I hope he finds his game back. But this level of effort is unacceptable.
3. Detroit Pistons takeaways: Saddiq Bey has earned Dwane Casey's trust
Saddiq Bey got the starting gig while Josh Jackson was hurt but the rookie out of Villanova closed another game Sunday. I wouldn't be shocked if coach Casey puts him back in the starting lineup before too long.
Bey has issues on defense that are common for young guys, but he's already improving there. His shooting has basically been filling the role we thought Svi Mykhailiuk would, which has been very important for the Pistons. Bey fires away constantly and continues to hit shots.
Inside the arc remains an issue, it'd be nice if Bey could figure out how to do anything on offense beyond shooting threes. On the other hand, if he is going to shoot well over 40% from 3, then it won't matter that much.
Regardless, Casey has a history of latching onto young players who take to his coaching and show confidence, Bruce Brown being a recent example.
Bey has clearly snatched that opportunity.