Welcome to PistonPowered, the Detroit Pistons news and opinions site brought to you by the FanSided Network. PistonPowered is dedicated to providing top-notch Pistons news, views, and original content. This site also serves as a community for like-minded fans to come together to catch up on the latest news and to discuss their passion.
Meet the Team
Proudly made the 2nd round of tryouts at Temple before John Chaney cut me. Then used my student loan money to buy 76ers season tickets. Won 3 AAU National girls basketball championships as coach, so don't tell me I don't know hoops. Former occasional 76ers reporter for Calkins Media.
I write about the Detroit Pistons. 1st Team All Defense for Luke Kennard.
I'm a sophomore at Hobart William Smith Colleges and a member of the sailing team. I'm a life long Detroit Sports fan and a huge NBA fan, especially the Detroit Pistons.
Detroit native. Longtime avid Detroit sports fan.
Detroit vs. Everybody
Die hard Detroit Pistons fan giving my 2 cents on the team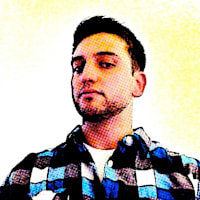 A writer who has been a Pistons fan since the early 90's.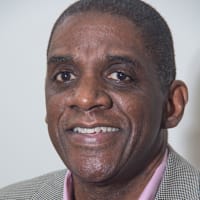 More than 15 years of experience as a blogger, published author, editor, proofreader, sports writer, and copy writer. I have written numerous published articles covering high school basketball, volleyball, and track and field. Originally from Kansas City, Missouri, I am an avid Chiefs fan. Since moving to Michigan I have become a fan of the Detroit Pistons.
Born and raised in Michigan. Currently reside in Florida with my lovely wife, who is a better basketball player than I am. Contributor for PistonPowered and Orlando Magic Daily.
Write for Us
We aren't called FanSided for nothing. Our network of sports, entertainment and lifestyle sites are powered by fans that want to cover their passions! Whether you are just looking to get your start in online media or you want to contribute to your favorite site as a hobby, FanSided wants to hear from you.
Whatever your goal, FanSided can help your voice be heard. If you are interested in writing for any of our sites, please be sure to check out our openings page and submit a proposal.
About FanSided
The idea of FanSided was born in 2007, when two brothers felt that their favorite team, the Kansas City Chiefs, was being under-covered by the mainstream media. Taking matters into their own hands, they launched Arrowhead Addict, a move that would spawn the creation of FanSided in 2009, a network of over 300+ fan-powered unique sports, entertainment and lifestyle sites dedicated to team-specific, sport-specific, genre-specific, and fanbase-specific coverage.
From sports, movies and TV to lifestyle and tech, FanSided has you covered.
Advertise/Contact Us
Let's stay in touch. If you'd like to advertise with us, partner with us or have feedback, please fill out our contact form.
Email us: pistonpowered@fansided.com
Write us: Sportority Inc., 462 7th Avenue, Floor 4, New York, NY 10018
Legal Disclaimer